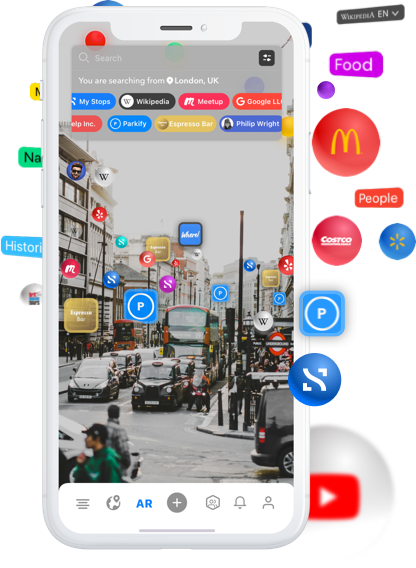 Welcome to a geo-social world where people, businesses and brands can find, create & share location-based content and products at smart locations ('stops'), with privacy.
Stops can be viewed and shared across smart devices, 3D maps, Augmented Reality (AR/MR/XR/VR) and even the 'old fashioned' Web.
Stops' motto is "Everything has a location."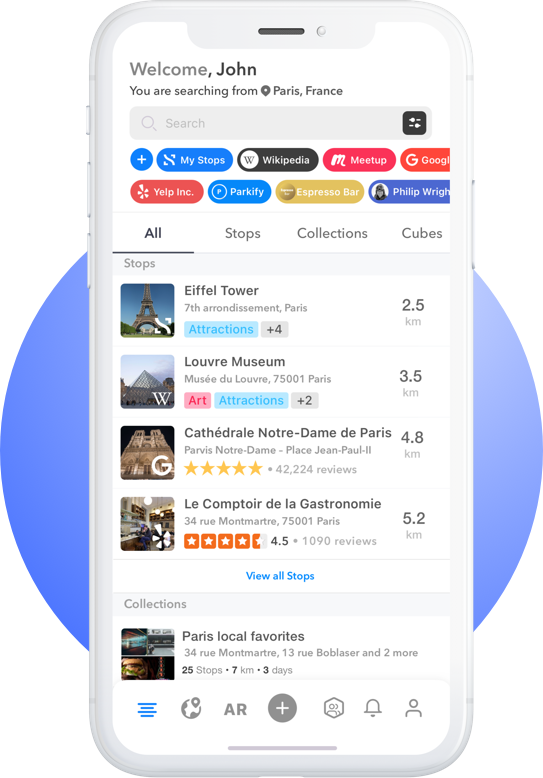 Discover
Just stop, open the app and discover nearby content and products from sources like Wikipedia, Yelp, Meetup…and even locations for YouTube videos, Spotify songs & free Wi-fi locations.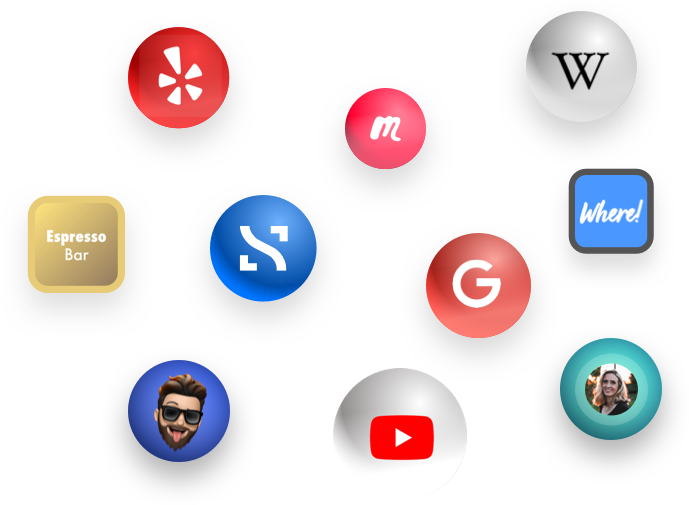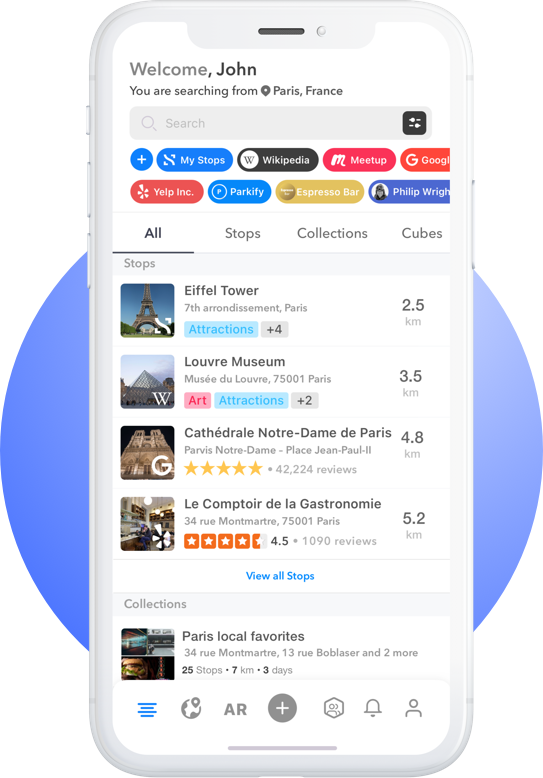 Engage
Engage with content and products on maps, result lists & Augmented Reality. Subscribe to new people, businesses & brands to customize your results.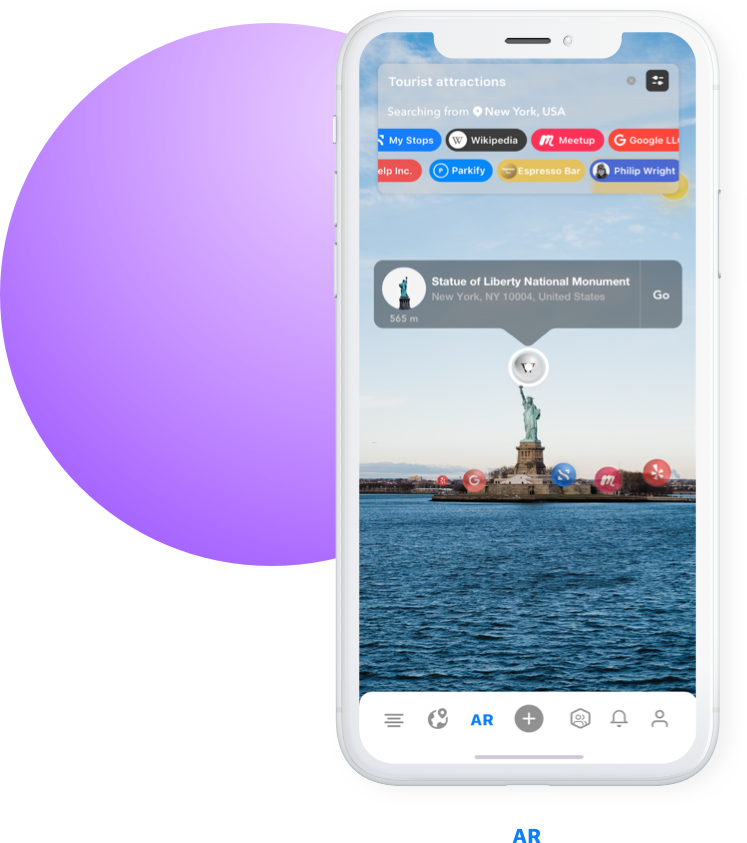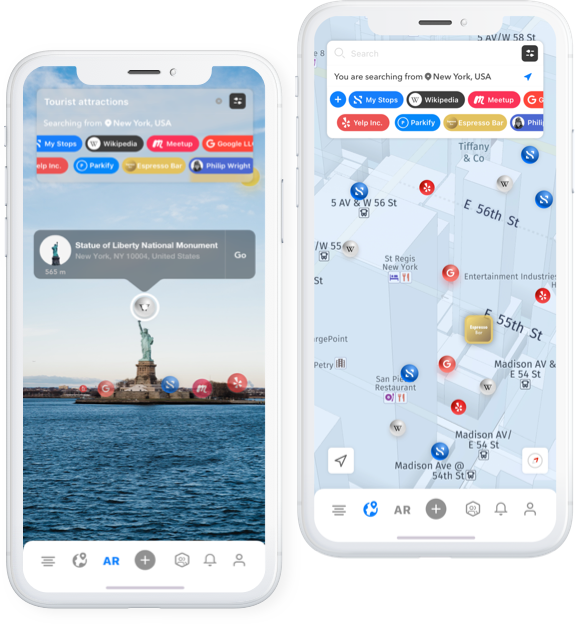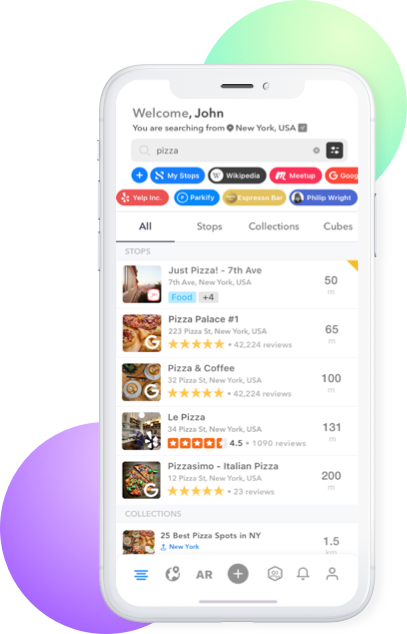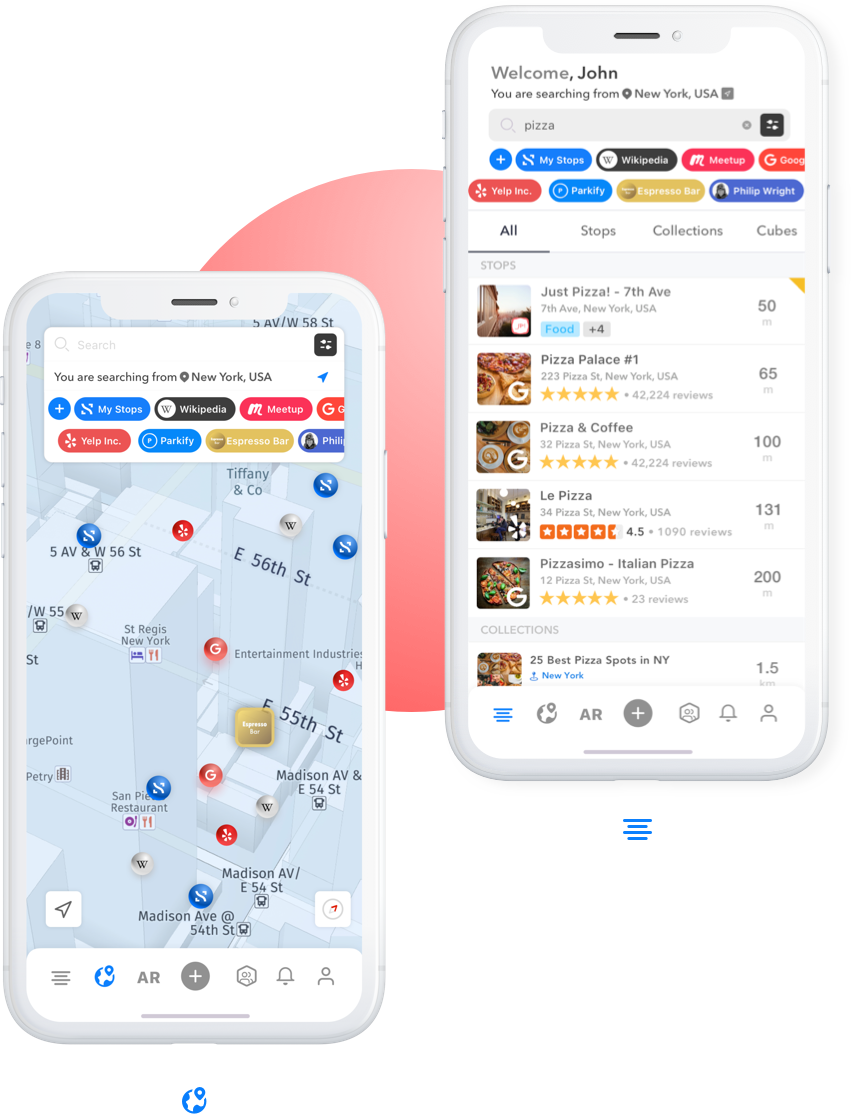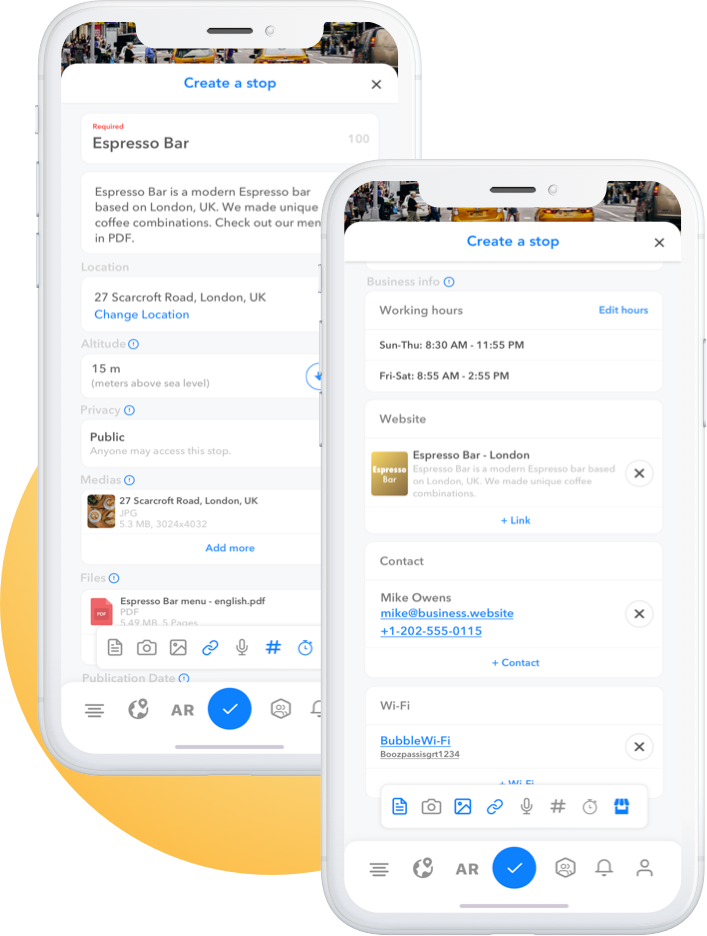 Create
Connect any digital file to any 3D location on earth. Keep it private or make it public. Repeat the process to turn any area into a 'smart location,' 'smart business,' or even a 'smart city.'